How do you sum up the most amazing CrossFit event you have been to in only a few hundred words? That is my dilemma, a tough one indeed, the Torian Pro 2015 has left me speechless, from the amazing volunteers who spent two days counting, judging, and moving weights so that the athletes could concentrate on their task at hand, the really tough workouts or the fact James, Johno and Mike from CrossFit Torian were all heavily involved in bringing some top level athletes to compete in their first event, they also made it easy for the crowd to follow what was going on, seasoned CrossFitter or every day person, this I felt made the spectators ooooh, ahhh, grit their teeth and will the athletes to do even more amazing things.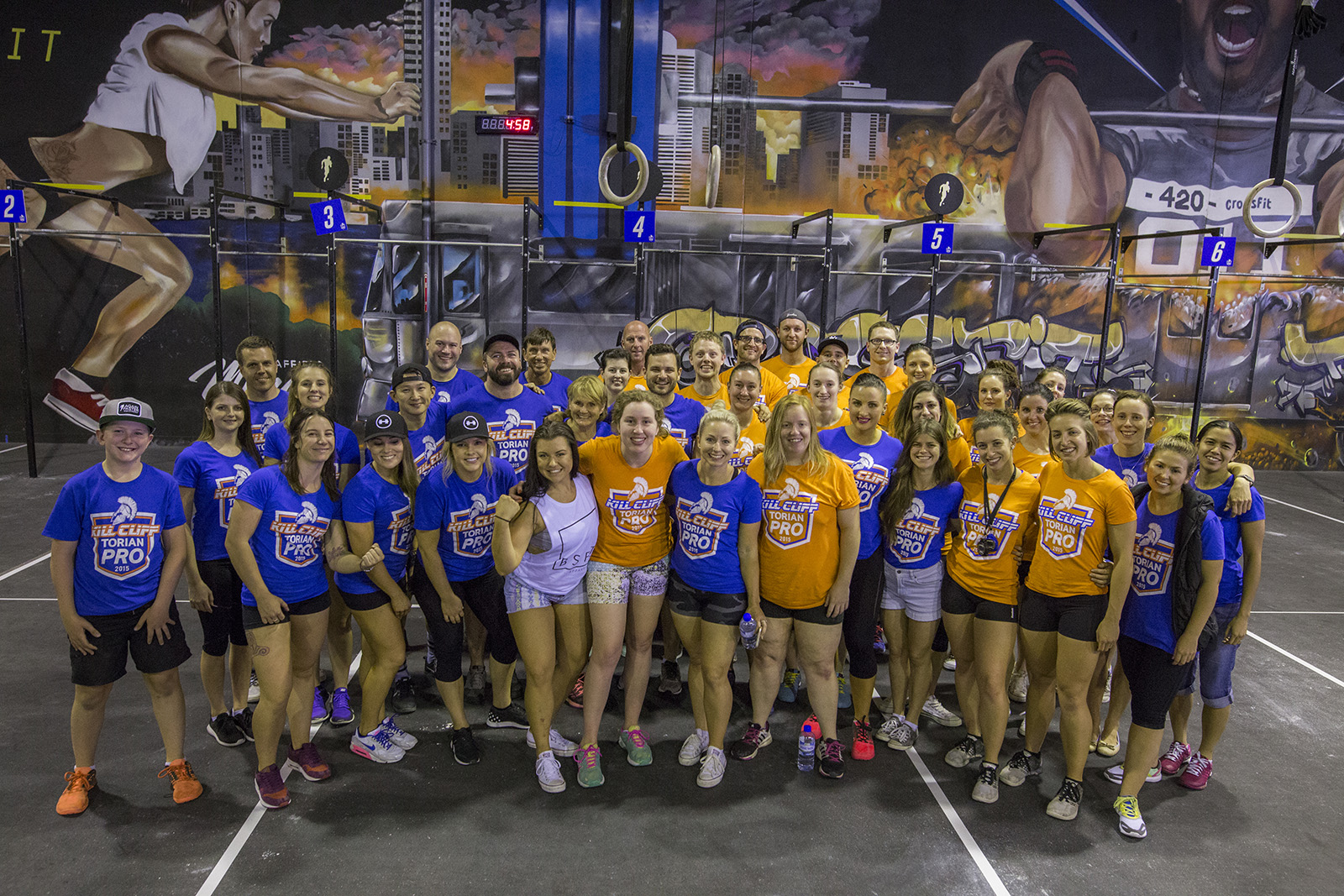 The setting for this competition was the new CrossFit Torian a multi purpose Box with a separate section called Brisbane Barbell Club, which is dedicated to Olympic lifting, with some great lifting platforms.

There was a teams event and a singles event both being run over the two days, the teams, made up of two males and two females did three workouts before 11.00am and the singles started at 11.00am and did three workouts as well per day. The level of the athletes was very high, the first workout for the singles saw them doing snatches, two male athletes did 130kg! and made it look as easy as I do 45kg, it truly was a sight to see, Ben Ward a 15 year old male in the team series did a 90kg snatch!!!
There were too many names to mention over two hundred athletes in total!
Most of the workout names made me giggle, there was a funny side to the competition (well it tickled my sense of humor), a workout was called "Deady Long Legs" a workout for time 18/9  12/6  6/3 heavy deadlifts and rope climbs (to 18 foot!), I thought the deady was to do with deadlifts, I was wrong, deady was how your arms and hamstrings felt after! There was also "Helen gets Handsy" and "Pistols at 20 Paces".
Whilst speaking to the athletes they all agreed, it was a great competition and were all eager to come back next year, I too am looking forward to it!
If you would like to see the results from the event have a look at the results page here, here are the galleries of the event on my Facebook page.